Design Specifications - Custom Sleeves
While our design team would love to get started on a unique design for your custom sleeves, you're more than welcome to submit your own artwork as well. We just ask that it be in line with our sleeve design specifications (see below). And if it's not quite up to code just yet, no worries. We'll get you there. When it's all said and done, we want your custom sleeves looking flawless. We will NEVER run an order that we know will produce sub-par results. And if you need a hand getting started, tweaking an existing design, or just want our designers to take the wheel for you, let us know.
Original Sleeve Templates
8 oz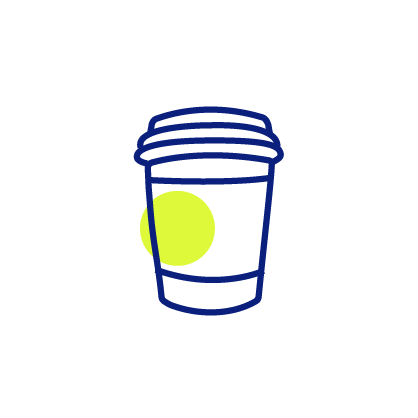 10-20, 10-24, 12-24 oz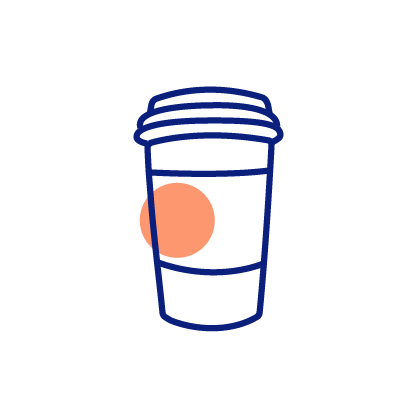 10-24 oz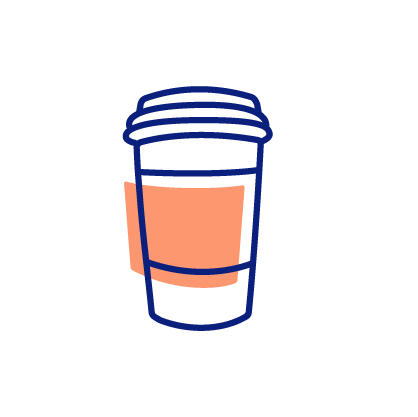 Original Sleeves are printed digitally, and have a restricted print area. Full bleed is NOT available for Original Sleeves. If you are looking for full ink coverage, check out our Premium Sleeves and request a quote.
Original Sleeve maximum print space:
10-20/10-24/12-24 oz: 4.1 x 1.9 in
8 oz: 3.7 x 1.9 in
Vector art with type turned to outlines is highly preferred. Our site accepts the following image file types: JPG, GIF, PNG, TIFF, PDF. Other file types must be compressed into a .ZIP file.
CMYK ink options offered. Neon, metallic, and white inks NOT available on Original Sleeves; however, these inks are available on our Premium Sleeves.
Premium Sleeves are printed flexographically. This means full bleed and wrap around designs can be achieved.
USING TEMPLATE: Create in Adobe Illustrator in CMYK and save as .ai or .pdf. Work in layer labeled "Artwork" (not the "proof" layer). Keep all important text and logos inside the safety zone, outlined in blue. Extend any background art to the bleed line, outlined in red. Purple outline is the trim line.
GRAPHICS: All logos and artwork must be vector. Any linked graphics must be embedded. If your design includes any raster art (photos, photoshop art), it must be at least 300 ppi. Minimum stroke size: 0.5 pt positive, 1 pt reversed out.
FONTS: All text must be outlined or fonts packaged with artwork. Avoid using serif, delicate script, or ornate typefaces for reverse type at small sizes. Minimum size: 4 pt positive, 6 pt reversed out.
COLORS: 7 colors maximum. PMS color matching available. Create a spot color swatch for each color and name as PMS number. Photographic elements typically require four color process (CMYK). Spot colors may be used in addition to process color, as long as the maximum number of colors does not exceed seven.  All standard inks are water-based. This printing method supports white, metallic, and neon inks. Specialty inks and premium colors incur additional fees (i.e. metallic, neon, UV inks).
A 17% arc will be applied in pre-press to accommodate the shape of the sleeve. Some distortion may occur.
Frequently Asked Questions
What if your artwork doesn't adhere to the specifications?
Our in house staff of designers can help perfect your branding or can create something completely new. These design services are billed at $50/hour, prorated to the half hour.
What if I'm not sure if it meets the specifications?
If there's an issue with your artwork – such as the design running outside of the bleed zone or the resolution being too low to produce a quality print – we'll let you know before we begin printing your order. Should that be the case, you can either have your designer make the necessary changes to meet the above specifications or we can do it for you for an additional design fee ($50/hour, prorated to the half hour).
Tips and information for sleeve designs
Lighter colors do not print well on our Kraft Corrugated or Kraft Embossed Original Sleeves. If your artwork contains light colors, like yellow, tan, beige, etc, it will print best on our White Corrugated or White Embossed Original sleeves. Don't worry, though, we will always send you a test print photo for approval before printing your order.