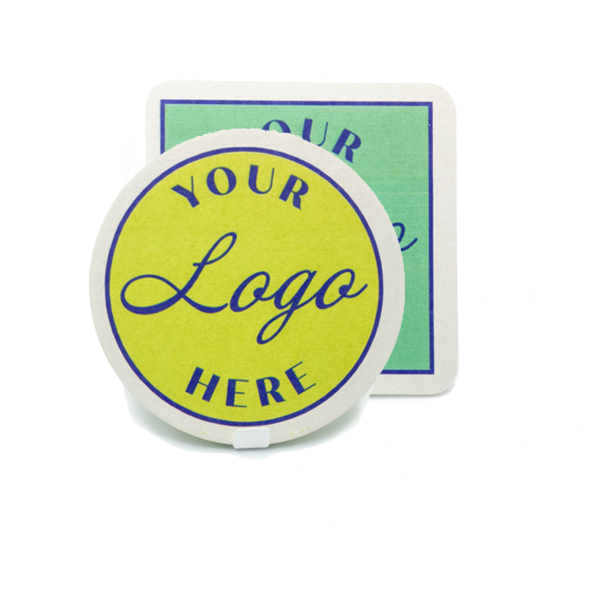 4" Custom Coasters
A perfect accent to any restaurant, bar, kitchen, or special event, our custom coasters are made from a strong pulp board material and come in multiple shapes and sizes. They're 100% recyclable, but durable enough to be used over and over.
Product Specs
See Design Specs
Dimensions
125-250: 8.25 x 4.25 x 10 in
500: 21 x 8.75 x 4.25 in
1000: 21 x 9 x 8.25 in
Packaging
Coasters are bundled in stacks of 125 within the shipping carton to remain tidy in transit, making it easy to remove one stack at a time, as needed.
Coaster Material
60 pt pulpboard, approx. 1 mm thick
Printable Area
Our coasters are printed digitally, and have a restricted print area. Full bleed is NOT available. Maximum print space: 3.5 x 3.5 in.
Ink Colors
CMYK ink options offered. Neon, metallic, and white inks NOT available.
Image Files
Please review our design specifications for coasters before submitting your online order. Vector art with type turned to outlines is highly preferred. Our site accepts the following image file types: JPG, GIF, PNG, TIFF, PDF, ZIP. Other artwork formats or file types must be compressed into a .ZIP file.
Additional Information
Lead Time: Our current estimated lead time is 3-4 weeks after proof approval. Lead time is not guaranteed, and does not include transit time. Actual lead times may vary due to material availability.
Proof Approval: For new artwork, we will email you a photo of a test print. Approval of test print is required before lead time begins.
Rush Orders: If you need your product delivered by a certain date, please reach out to us at [email protected] before completing your online order. Rush orders incur an additional fee, and are subject to our current order volume.
These coasters are durable and absorbent, good for multiple uses, and disposable (please recycle!). Perfect to protect your table or bar tops from water rings. They also make excellent souvenirs for your patrons or for private events!
Custom Printed Cold Cups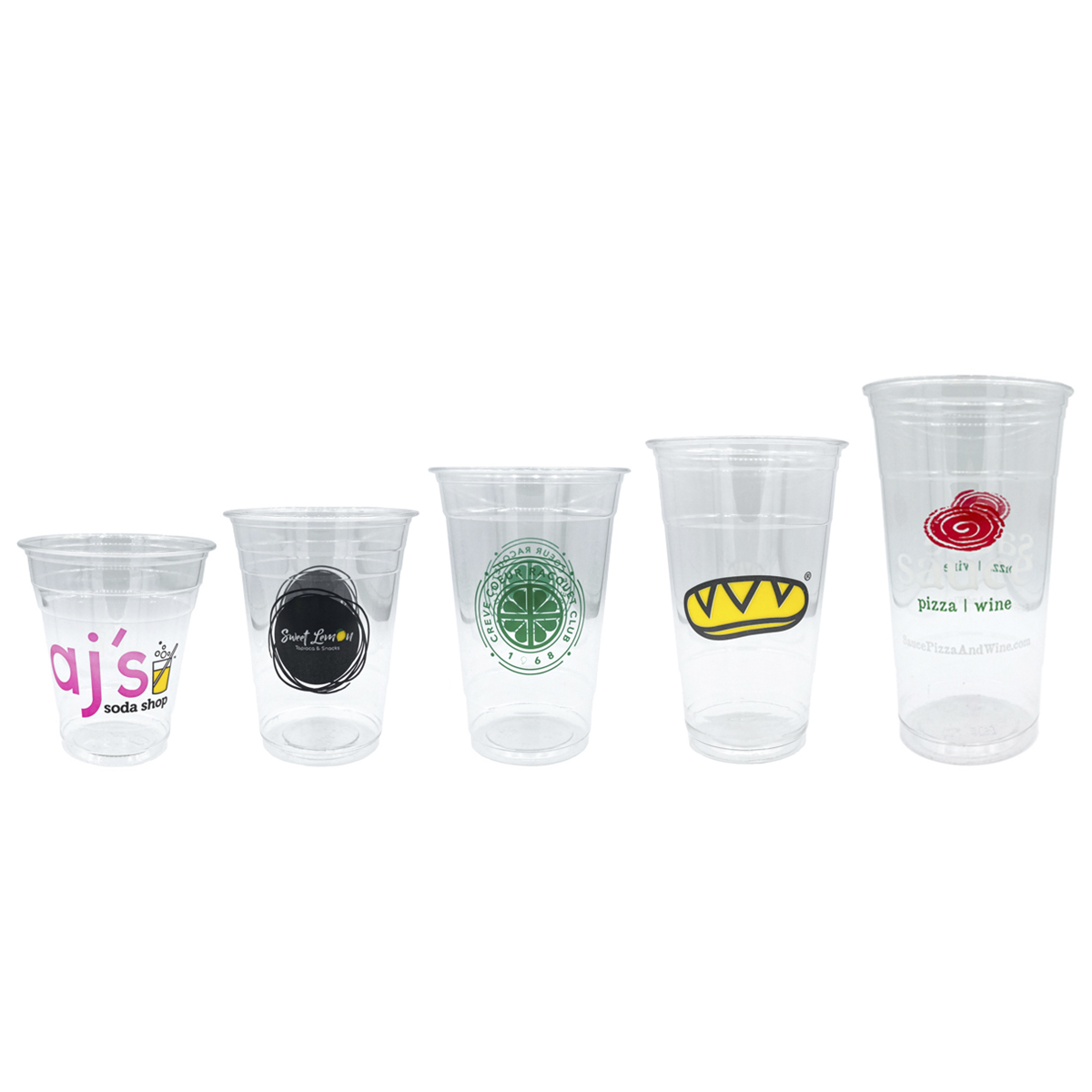 Clear PET Cold Cups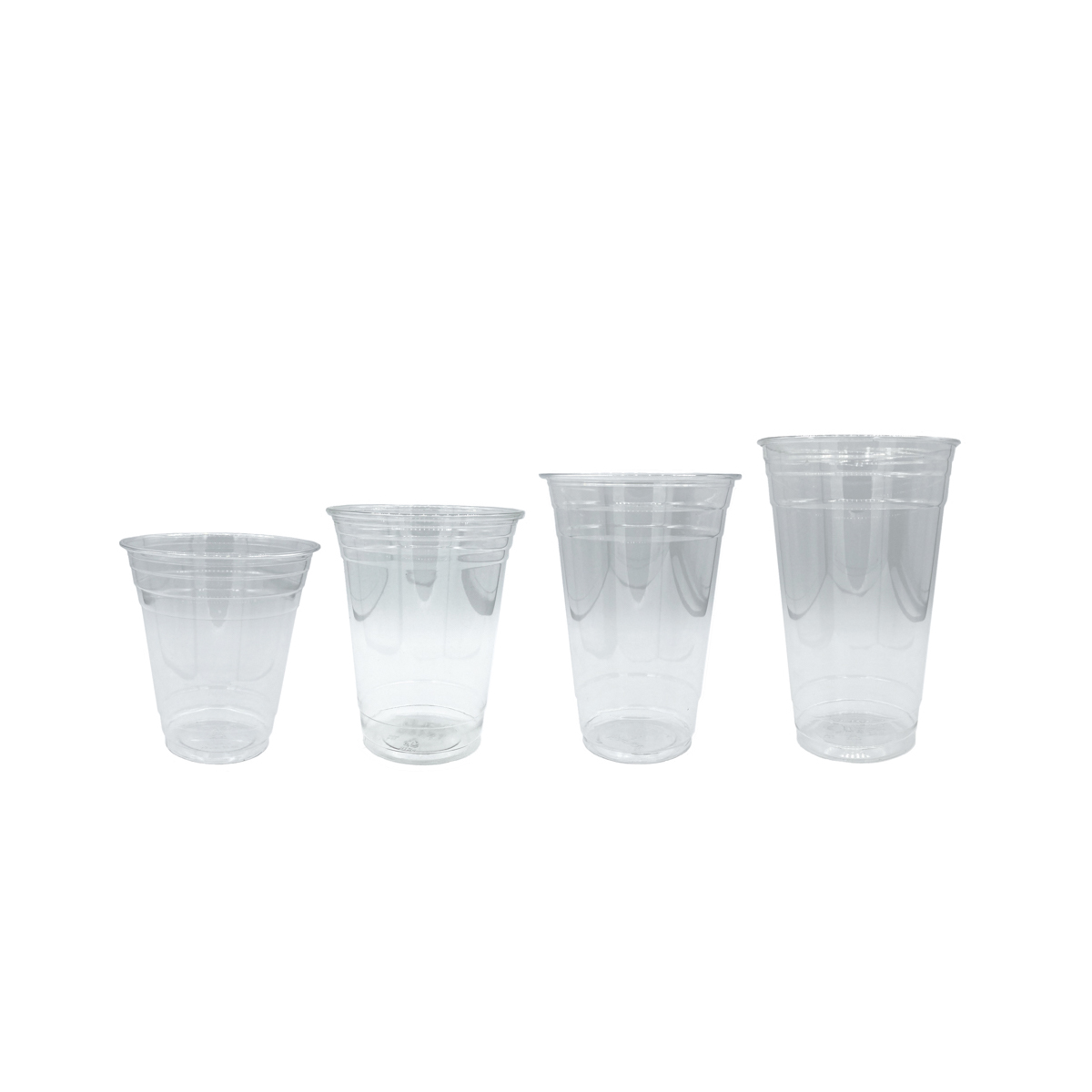 Clear Flat Lids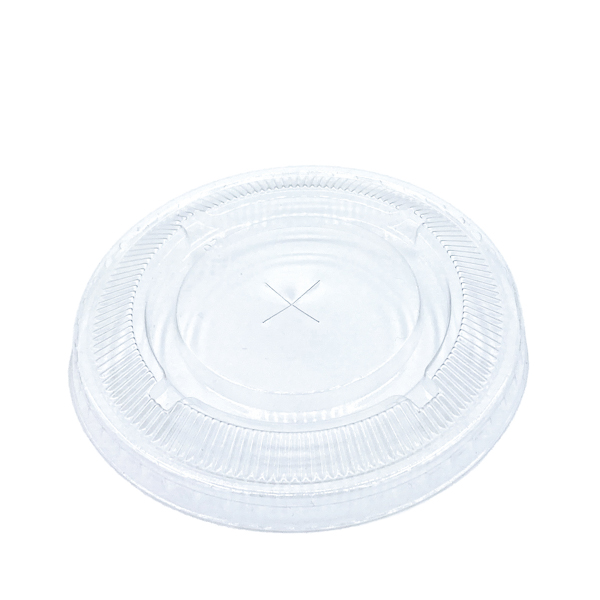 Clear PET Dome Lids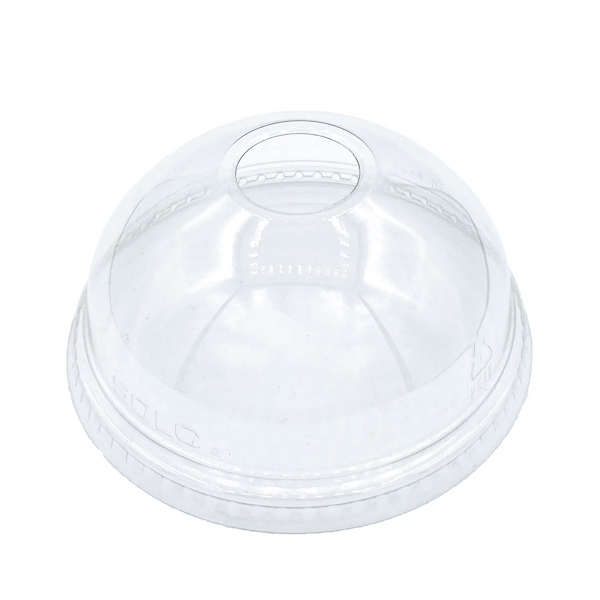 3.5" Custom Coasters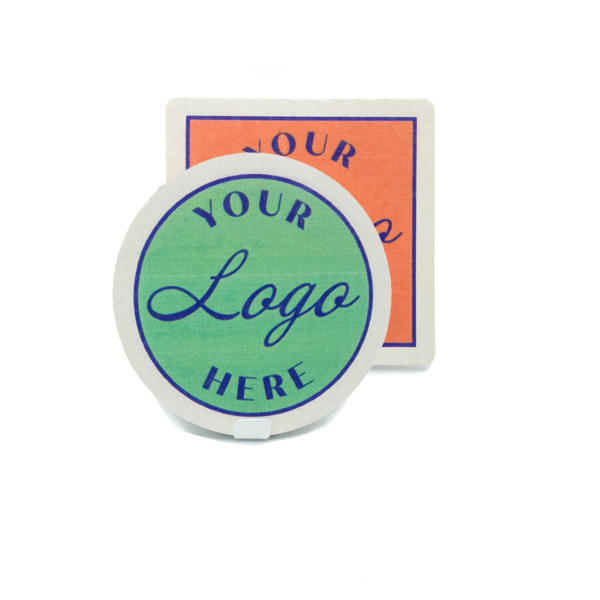 Frequently Asked Questions
Is full bleed available for this coaster?
Our coasters are not printed with full bleed. There is a non-printable margin of approximately 1/4 inch around the perimeter of the coaster.
4" Circle coasters have a 3.5" diameter printable area.
4" Square coasters have a 3.5" x 3.5" printable area.
Will I get to see a proof or test print before you produce my order?
Yes! For new artwork, we will email you a photo of a test print for approval. We may send you a digital proof first, to get approval of the layout and scale of your design. Production lead time begins after test print approval is received.
When will I receive my order?
Currently, orders for Coasters will ship 3-4 weeks after test print approval. Transit time is additional.
What types of image files do you accept?
Vector files are strongly preferred for graphics and logos, as they allow us to scale your image to our print specs with little risk of pixelation or distortion of your design. Vector file formats are .ai and Illustrator PDF. Make sure any linked images are embedded, and all text is turned to outlines before exporting your vector image file.
If you want to print a photo on your Original Sleeves, you can upload an image file with a minimum of 300 dpi.
Please refer to our design specs for templates and additional artwork requirements.
These are the specific file types you can upload on our site:
.JPG, .GIF, .PNG, .TIFF, .PDF, .ZIP. Other artwork formats or file types must be compressed into a .ZIP file.