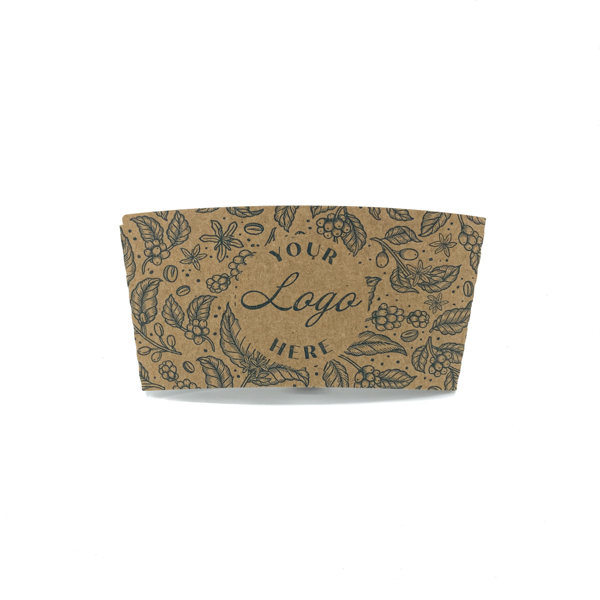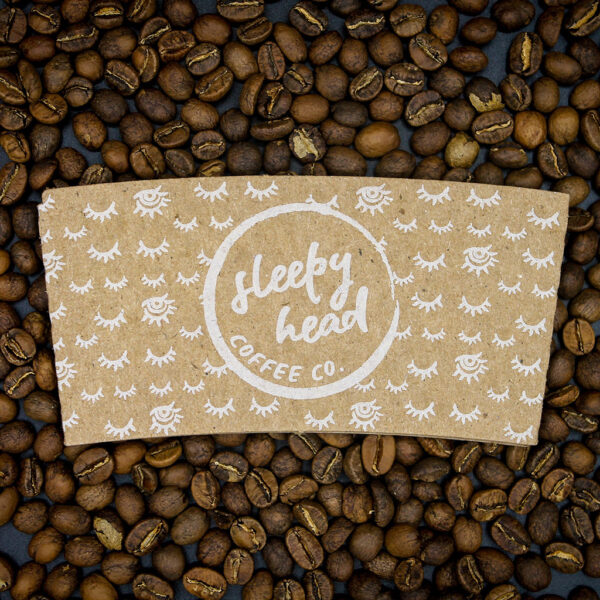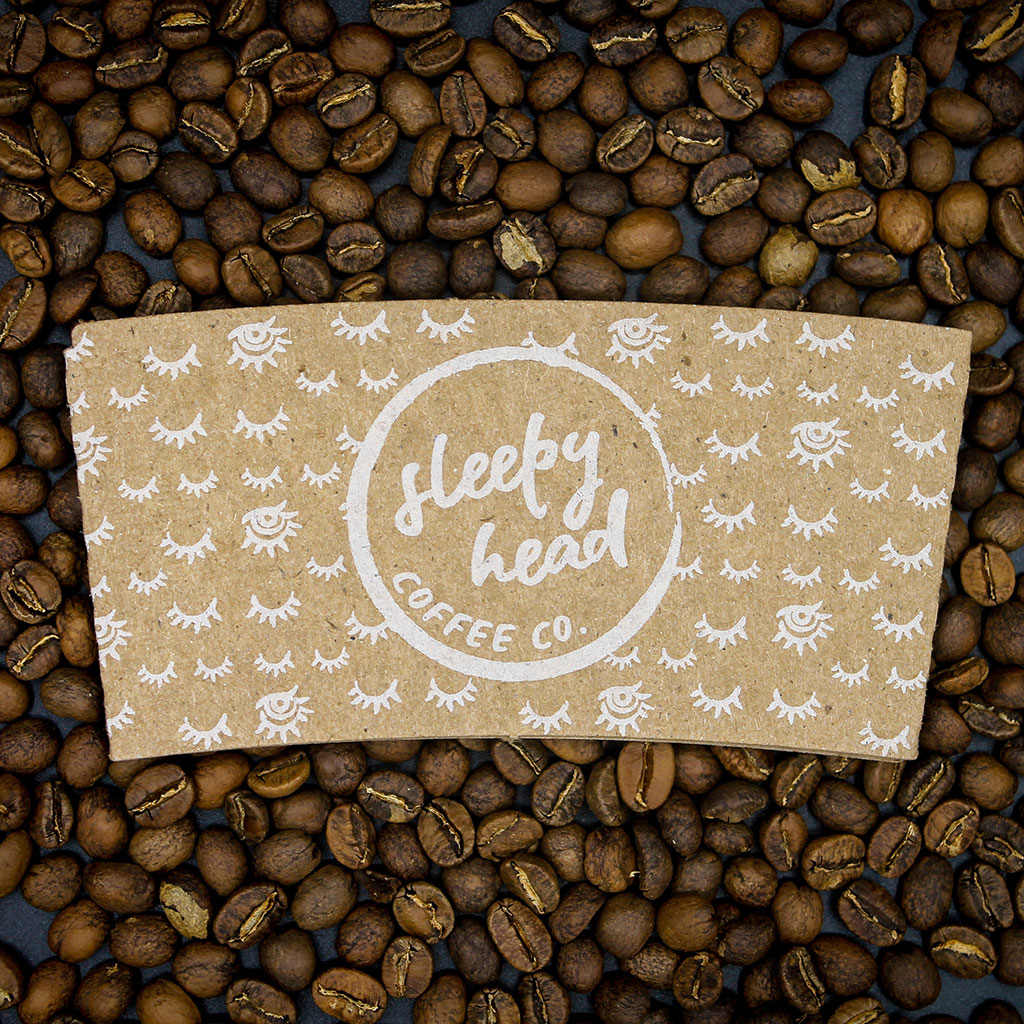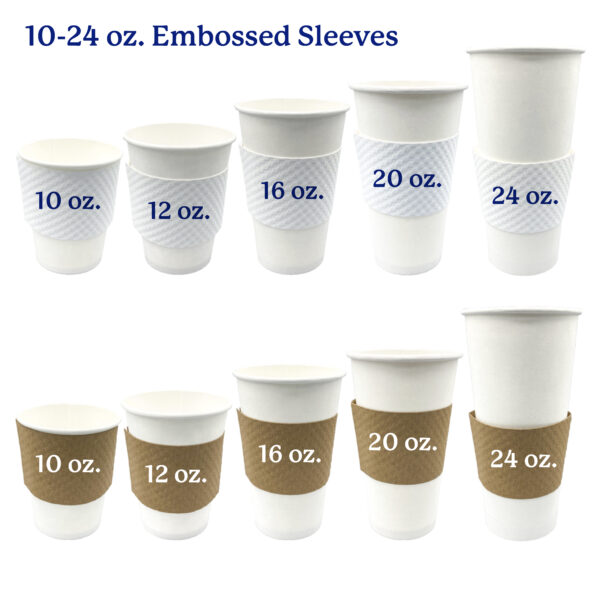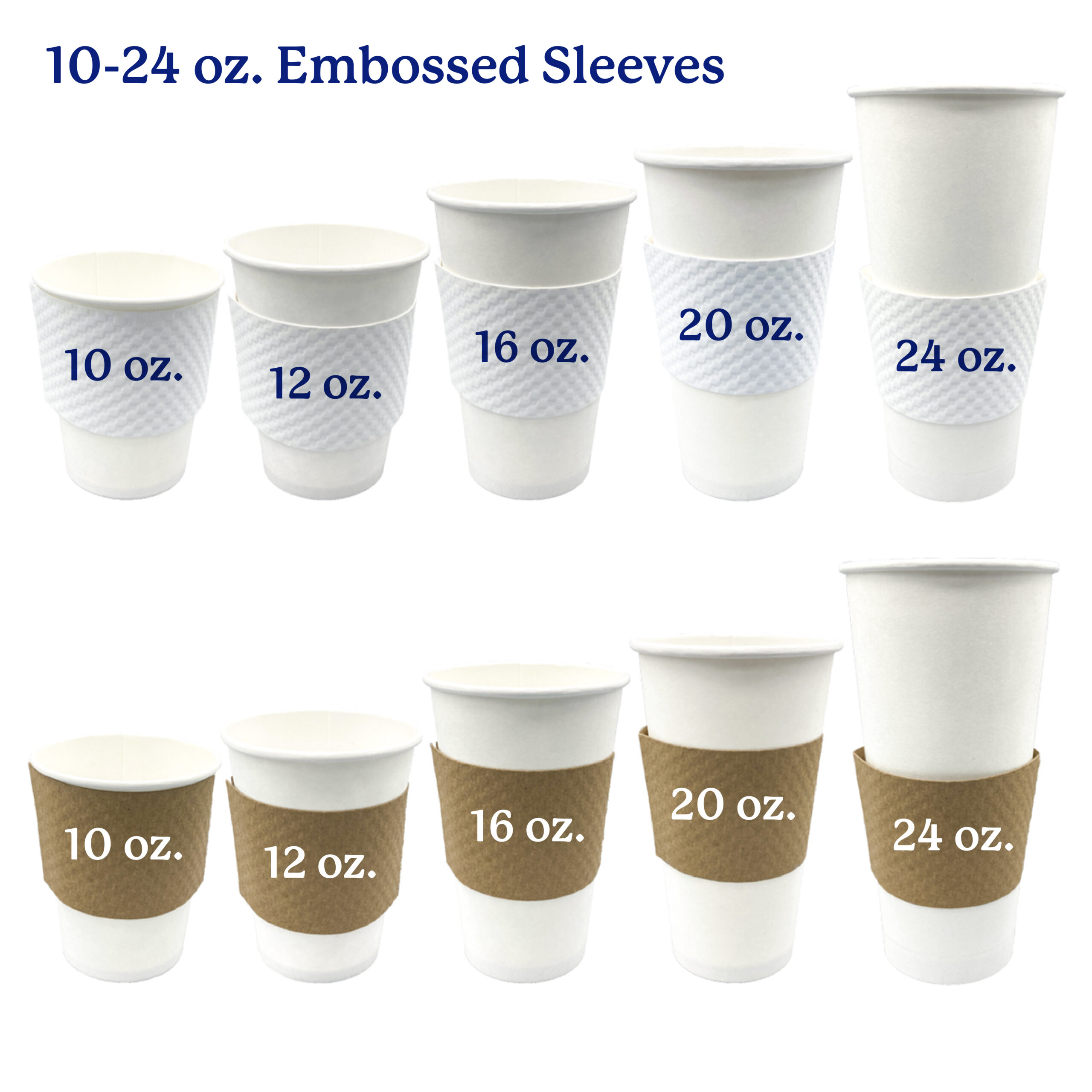 Premium Kraft Embossed Sleeves
Eco-friendly, and practical, these classic sleeves are made from embossed kraft paper and are cut to fit most handle-free disposable cups. In addition to its aesthetic advantage, the embossed texture allows for adequate insulation and easier handling. Printed with flexographic press, one plate per spot color; PMS color matching and edge-to-edge ink coverage available.
To preview product pricing, select the number of spot colors below.
Product Specs
See Design Specs
Dimensions
13 x 16 x 13 inches
Packaging
2400 sleeves per case, packed into 15 easy to remove trays with 160 sleeves per tray.
Sleeve Material
Textured surface, 20 point board stock for insulation
Printable Area
Full bleed available. Our Premium Sleeves can be printed edge to edge, with full ink coverage.
Ink Colors
Up to 6 spot colors, or process color. PMS color matching available. All standard inks are water-based. Also available: white, metallic, and neon inks. Specialty inks and premium colors incur additional fees (i.e. metallic, neon, UV inks)
Additional Information
Lead Time: This product typically ships within 4 weeks of proof approval and receipt of payment. **Current lead time is estimated at 4-6 weeks due to order volume.**
Rush Orders: Rush requests can often be accommodated and are subject to our current order volume. Rush fees apply.
Please review our design specifications for Premium Sleeves. Vector art with type turned to outlines is required. If vector artwork is not available, Sleeve a Message™ can offer design services at an hourly rate.
Minimum order quantity of 12,000 sleeves (5 cases).
Price breaks occur at 10, 20, and 54 cases.
Due to the nature of flexographic production, this printing method is subject to a 10% over/under. We do our best to produce the exact quantity requested, but may end up with as much as 10% more or fewer sleeves. Your bill will be adjusted up or down, accordingly, once production is complete.
White Paper Hot Cups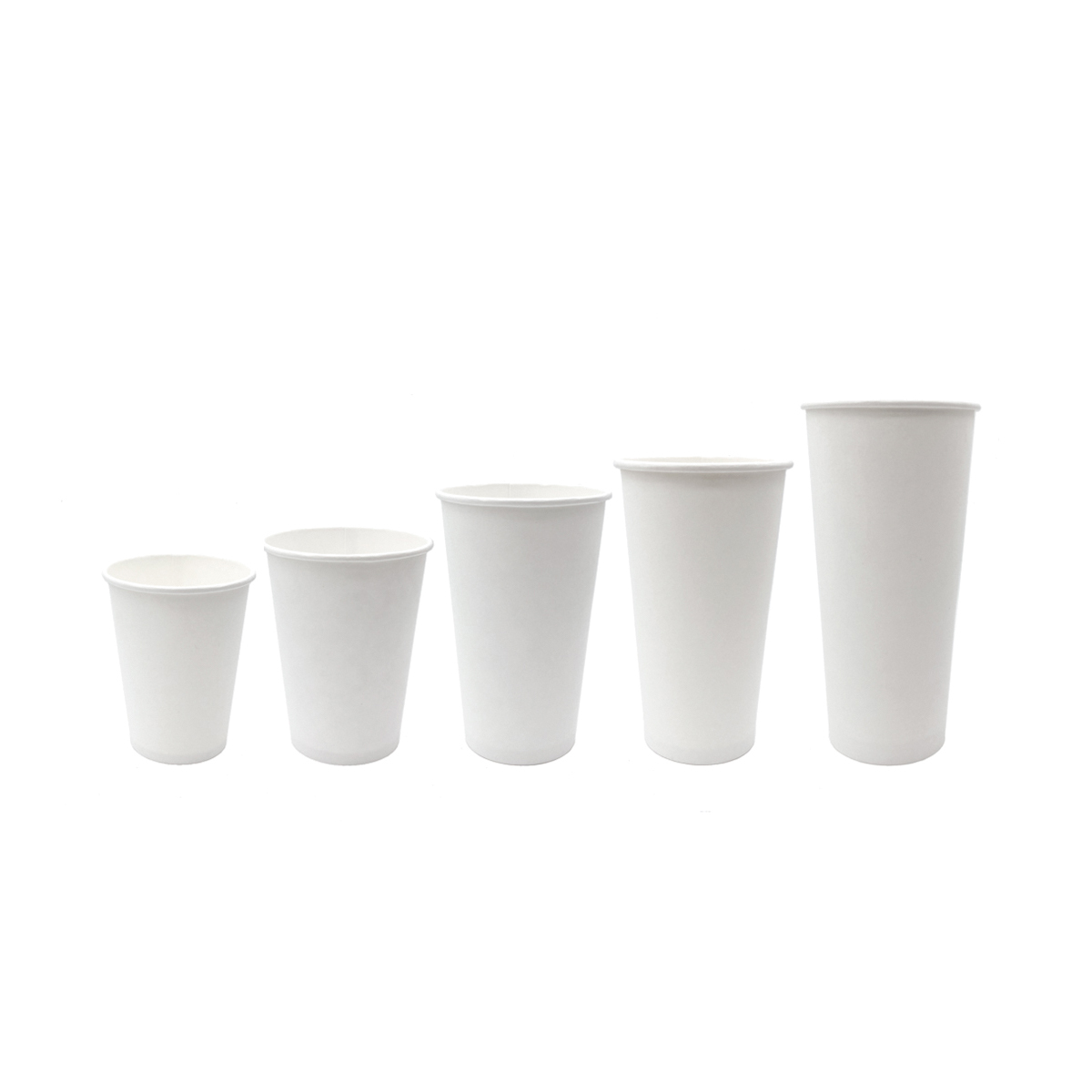 Black Sipper Dome Lids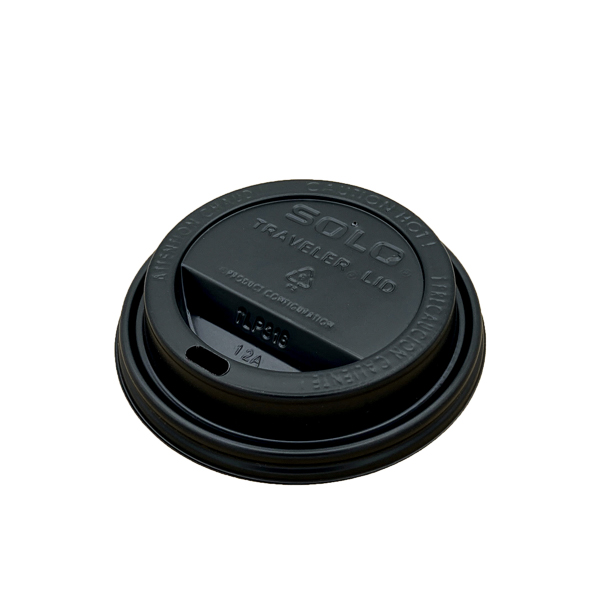 White Sipper Dome Lids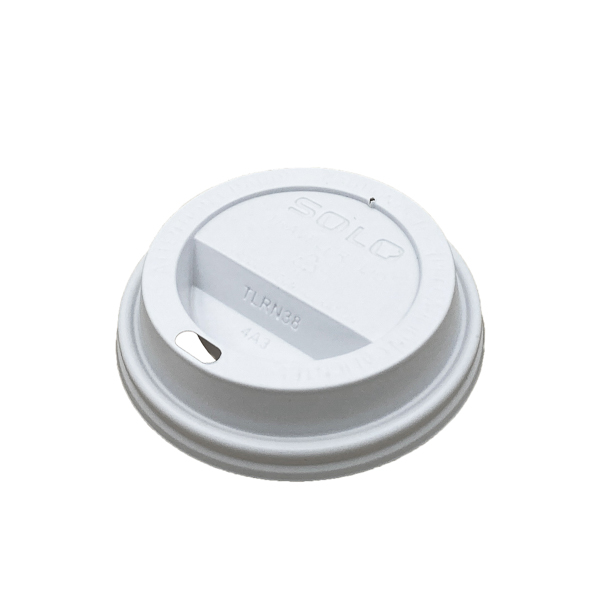 Original Kraft Embossed Sleeves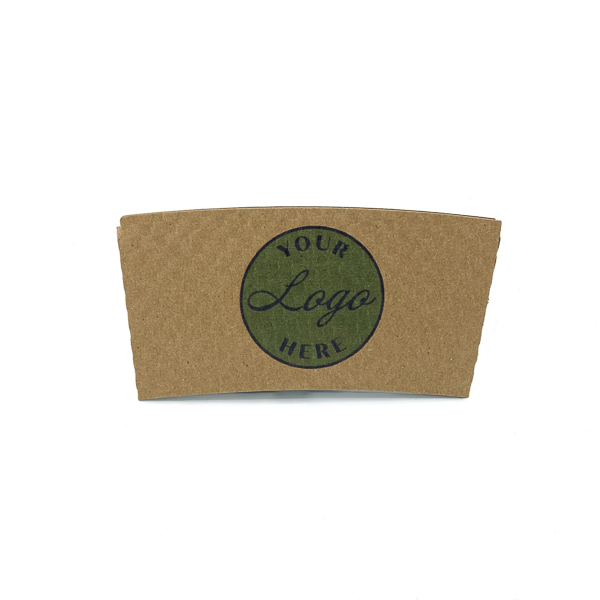 Premium White Embossed Sleeves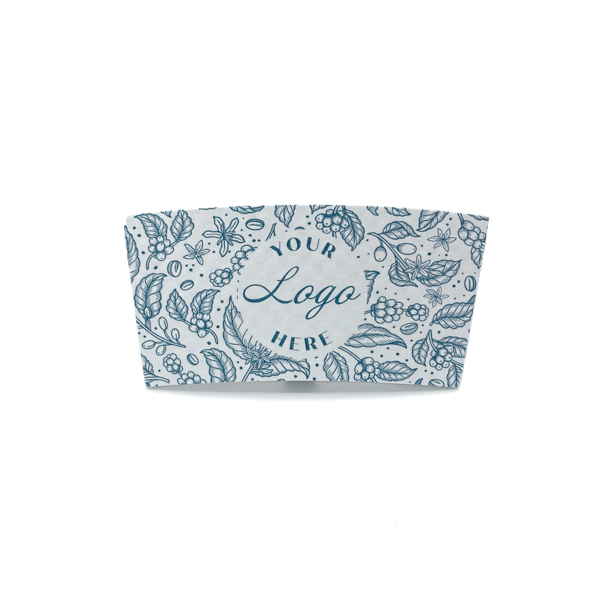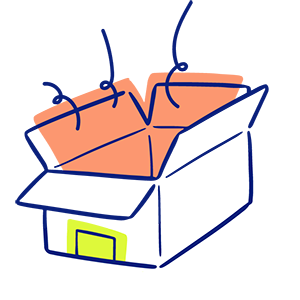 Super Low Minimums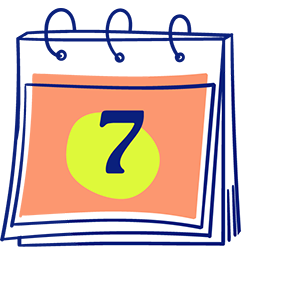 Fast Turnaround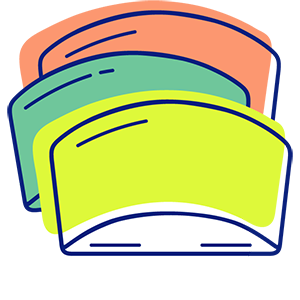 Variable Printing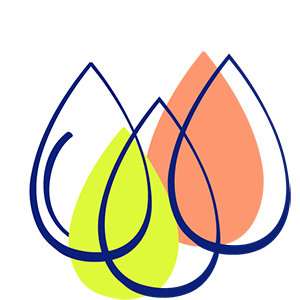 Full Color
Frequently Asked Questions
Is full bleed available for this sleeve?
Yes! Our Premium Sleeves can be printed edge to edge, with designs that wrap all the way around the sleeve. With our flexographic printing method, we are able to print up to 6 spot colors or process color.
Will I get to see a proof before you produce my order?
Yes, we will email you a digital proof of your design for approval first. After we receive your approval, we will produce the physical plates required to print your sleeves.
When will I receive my order?
Premium Sleeve orders typically ship within 4 weeks after proof approval and receipt and payment. Transit time is additional.
**Current lead time is estimated at 4-6 weeks due to order volume.**
What types of image files do you accept?
Vector files are required for graphics and logos. Acceptable vector file formats are .ai and Illustrator PDF; we do not allow EPS files to be uploaded through our website, due to risk of undetected malware. Make sure any linked images are embedded, and all text is turned to outlines before exporting your vector image file.
If you want to print a photo on your Premium Sleeves, you can embed a PSD, PNG or JPEG file with a minimum of 300 dpi.
Please refer to our design specs for templates and additional artwork requirements.