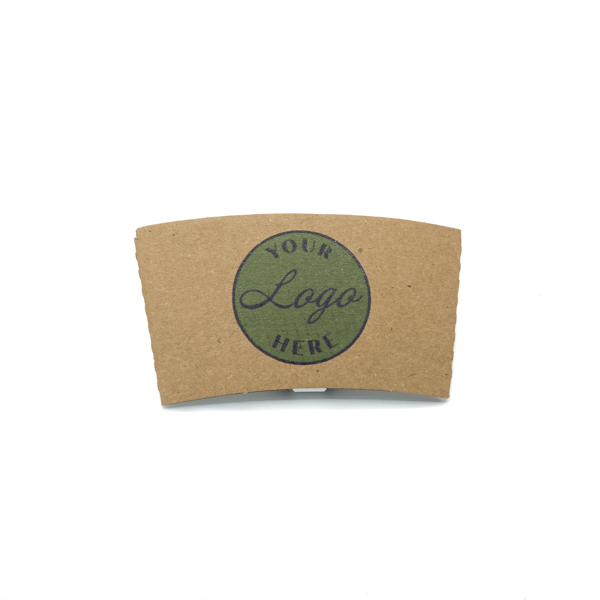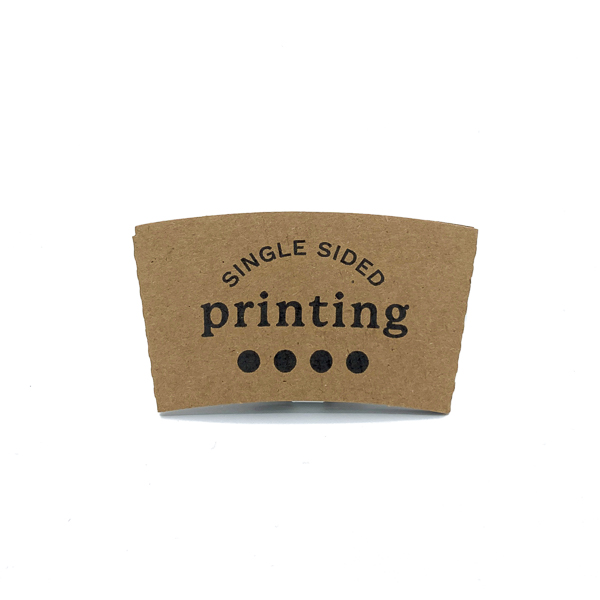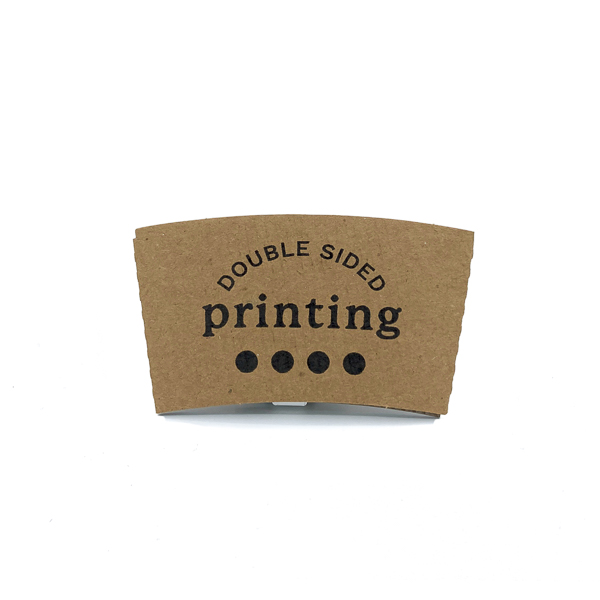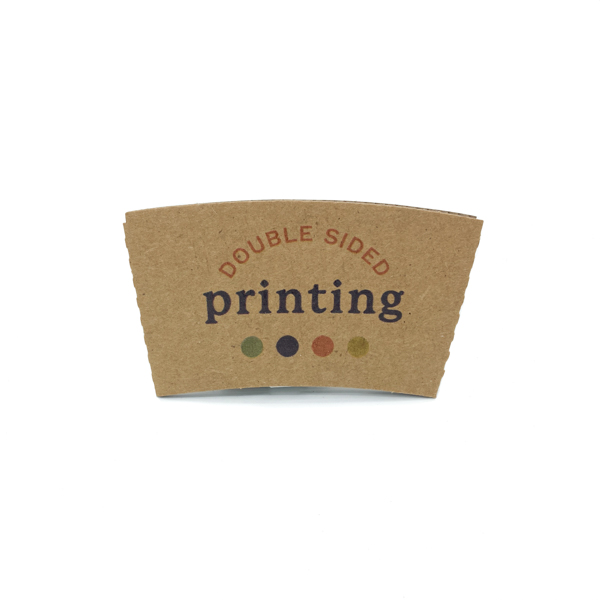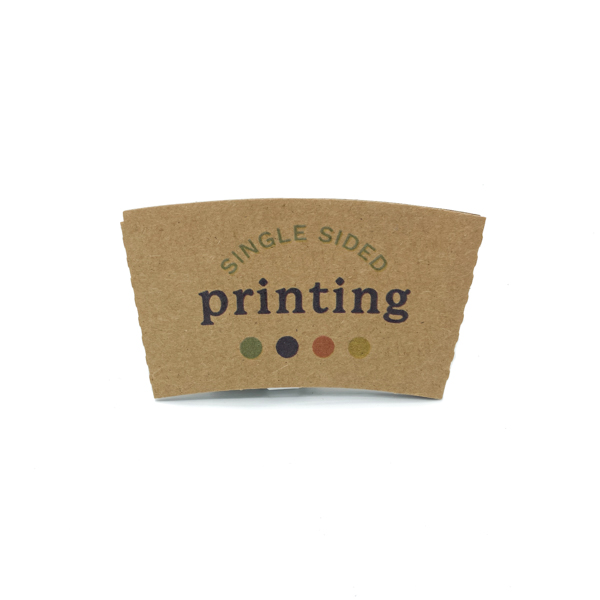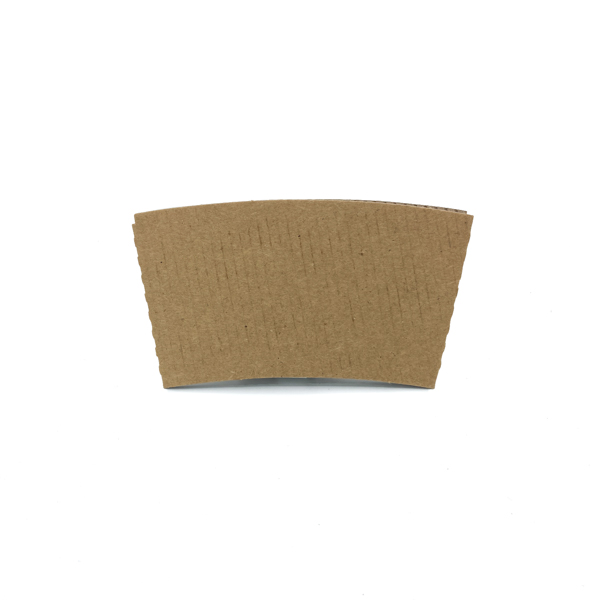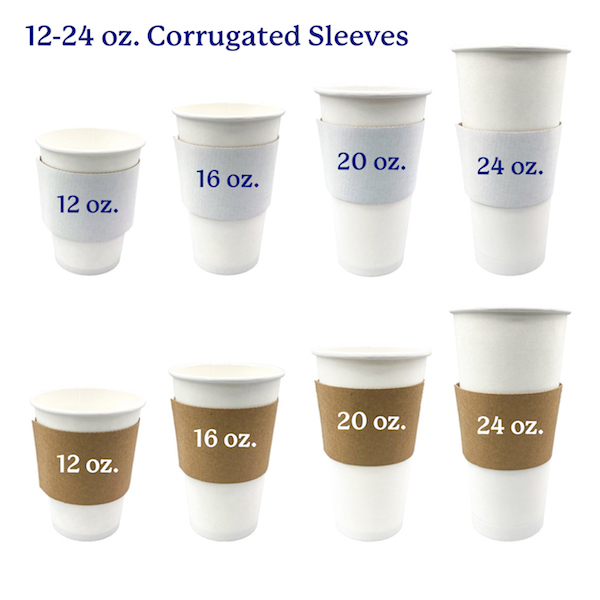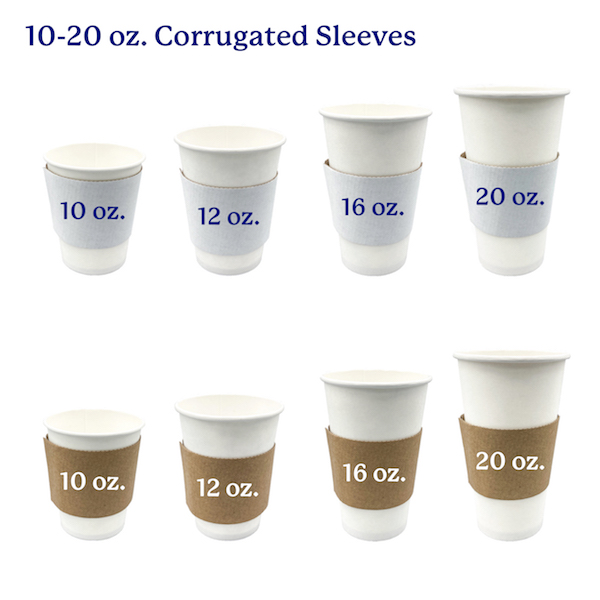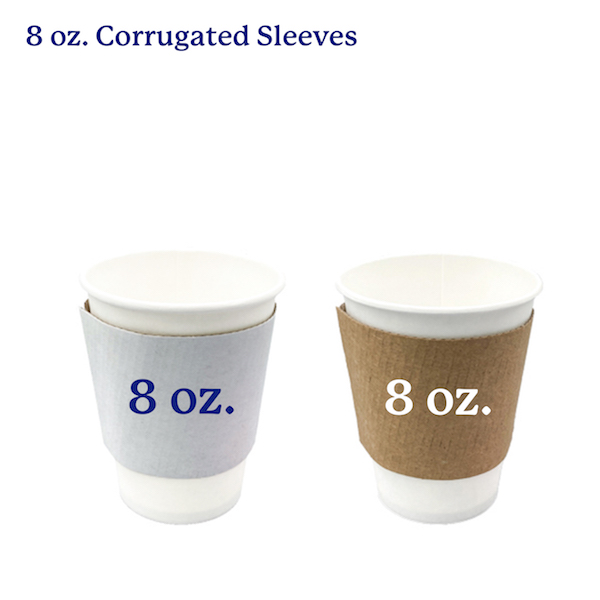 Original Kraft Corrugated Sleeves
Eco-friendly and practical, these classic sleeves are made from corrugated kraft paper and are cut to fit most handle-free disposable cups. The interior corrugate lining provides improved insulation, keeping customers' hands safe from uncomfortably hot temperatures. Printed with CMYK digital inkjet, constricted to printable area. Also available without customization.
Product Specs
See Design Specs
Dimensions
13 x 16 x 13 in
Packaging
1800 sleeves per case, packed into 15 easy to remove trays with 120 sleeves per tray.
Sleeve Material
smooth exterior, corrugate fluting along the interior for superior insulation
Ink Colors
CMYK ink options offered. Neon, metallic, and white inks NOT available on Original Sleeves; however, these ink options are available on our Premium Sleeves.
Printable Area
Our Original Sleeves are printed digitally, and have a restricted print area. Full bleed is NOT available for Original Sleeves. If you are looking for full ink coverage, check out our Premium Sleeves and request a quote. Original Sleeve maximum print space:
10-20 oz, 12-24 oz: 4.1 x 1.9 in
8 oz: 3.7 x 1.9 in
Image Files
Please review our design specifications for sleeves before submitting your online order. Vector art with type turned to outlines is highly preferred. Our site accepts the following image file types: JPG, PNG, PDF, ZIP. Other artwork formats or file types must be compressed into a .ZIP file.
For variable print, please upload a multi-page PDF, with each page containing one design. Please note, variable print is ideal when you want the same image printed on one side of all sleeves, and different designs alternating throughout the order on the opposite side.
Additional Information
Lead Time: Our current estimated lead time is 4-6 weeks after proof approval. Lead time is not guaranteed, and does not include transit time. Actual lead times may vary due to material availability.
Proof Approval: For new artwork, we will email you a photo of a test print. Approval of test print is required before lead time begins.
Rush Orders: If you need your product delivered by a certain date, please reach out to us at [email protected] before completing your online order. Rush orders incur an additional fee, and are subject to our current order volume.
Our sleeves are designed to fit the hot cups sold by Sleeve a Message™. While our sleeves fit most standard paper hot cups, we cannot guarantee that they will fit cups purchased elsewhere. Cut out the guesswork and request a sample pack.
Price breaks occur at 5, 10, and 20 cases.
Suggested Products
White Paper Hot Cups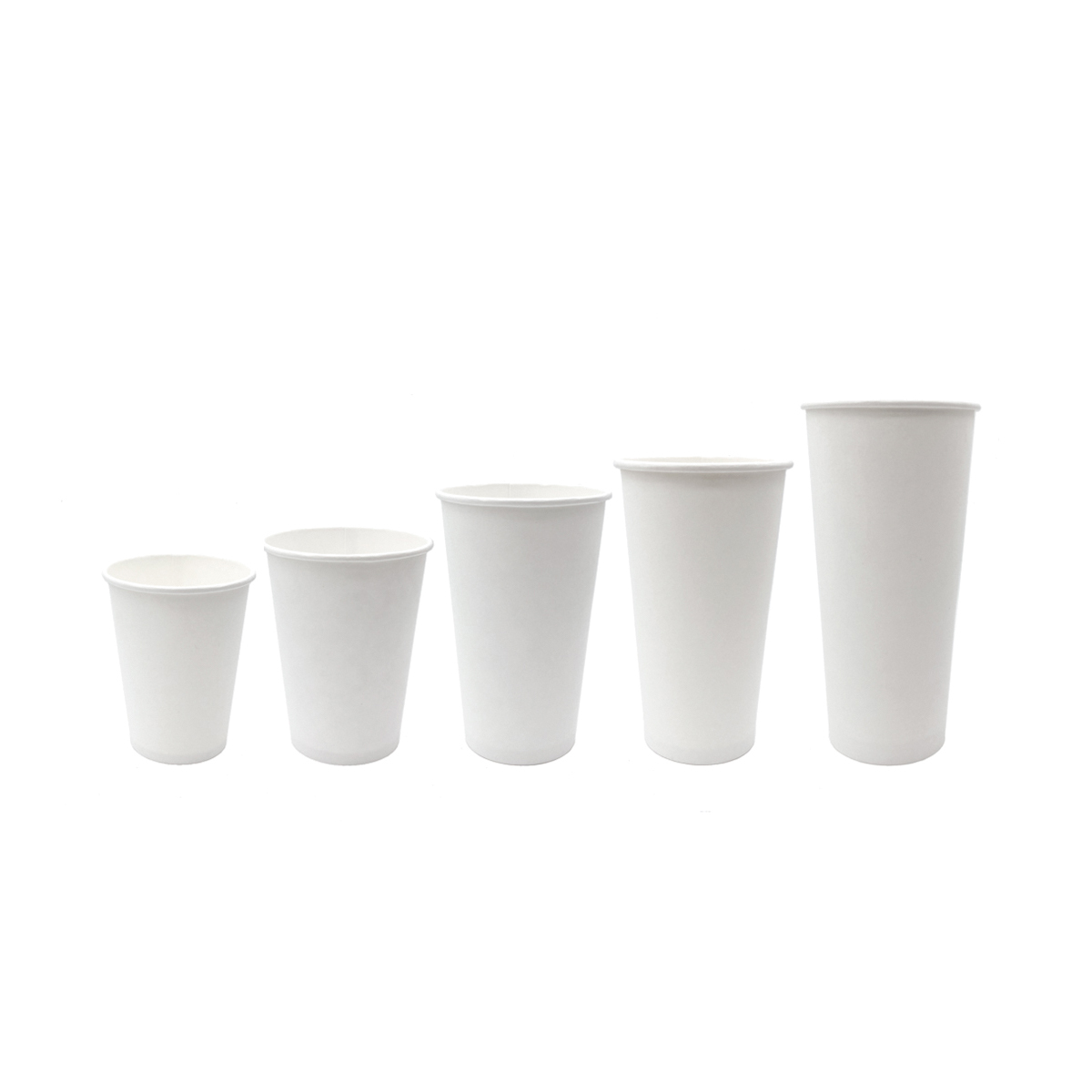 Black Sipper Dome Lids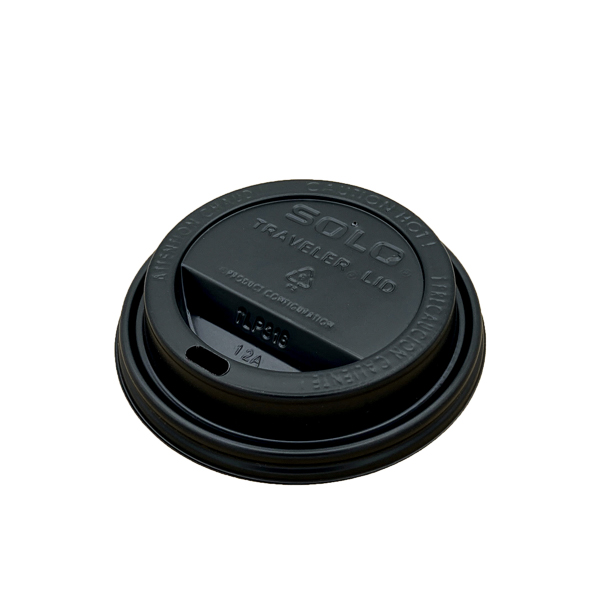 White Sipper Dome Lids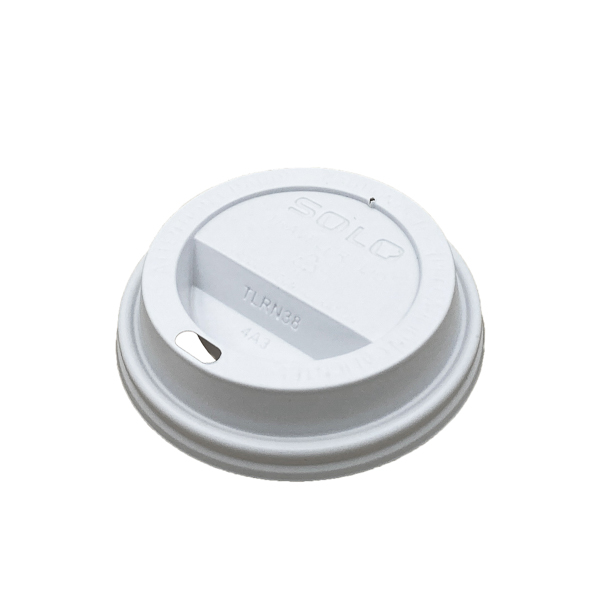 Premium Kraft Embossed Sleeves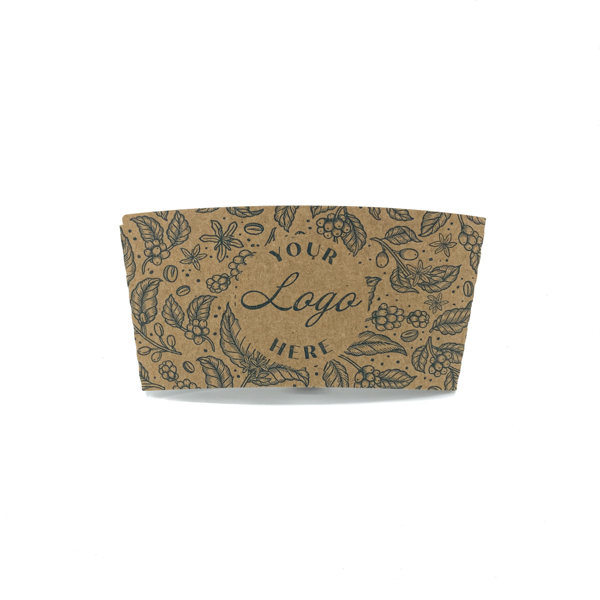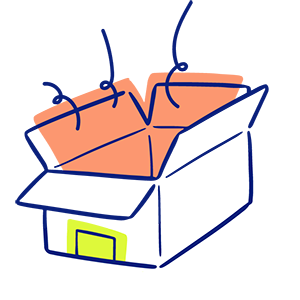 Super Low Minimums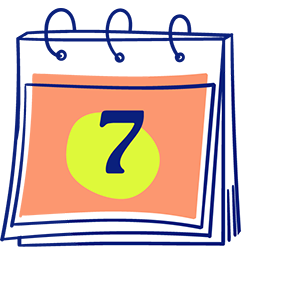 Fast Turnaround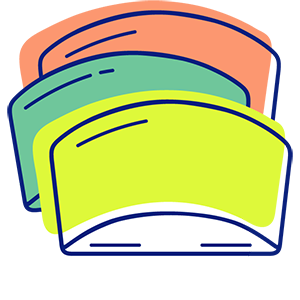 Variable Printing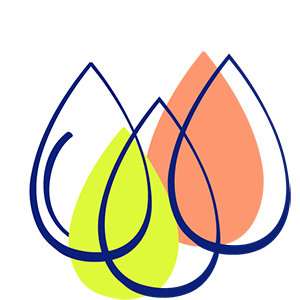 Full Color
Frequently Asked Questions
Is full bleed available for this sleeve?
Full bleed is not available for our Original sleeves. All of our Original sleeves have a restricted print area, and a non-printable margin of approximately 1/4 inch around the perimeter of both sides of the sleeve. See Product Specs above for details.
If you are looking for full ink coverage, check out our Premium Sleeves, and request a quote!
Will I get to see a proof or test print before you produce my order?
Yes! For new artwork, we will email you a photo of a test print for approval. We may send you a digital proof first, to get approval of the layout and scale of your design. Production lead time begins after test print approval is received.
When will I receive my order?
Currently, orders for Original Sleeves will ship 4-6 weeks after test print approval. Transit time is additional.
What types of image files do you accept?
Vector files are strongly preferred for graphics and logos, as they allow us to scale your image to our print specs with little risk of pixelation or distortion of your design. Vector file formats are .ai and Illustrator PDF. Make sure any linked images are embedded, and all text is turned to outlines before exporting your vector image file.
If you want to print a photo on your Original Sleeves, you can upload an image file with a minimum of 300 dpi.
Please refer to our design specs for templates and additional artwork requirements.
These are the specific file types you can upload on our site:
JPG, PNG, PDF, ZIP. Other artwork formats or file types must be compressed into a .ZIP file.